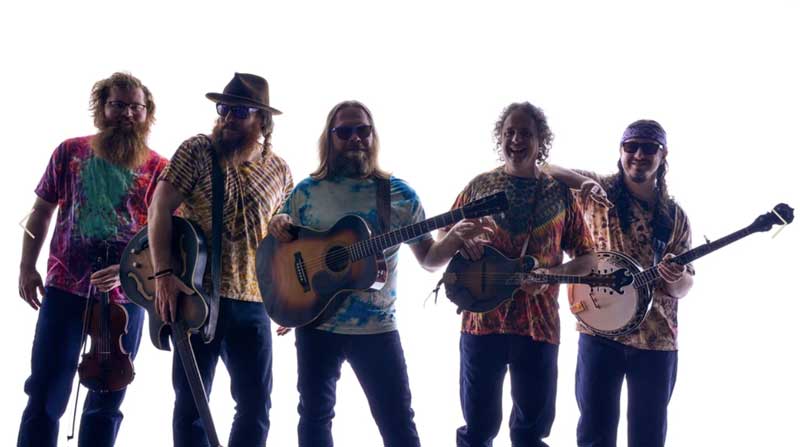 Songs From The Road Band:
Songs From The Road Band is an award winning Asheville, North Carolina based bluegrass band featuring Mark Schimick (mandolin), Charles Humphrey III (bass), Sam Wharton (guitar), James Schlender (fiddle), and Gabe Epstein (banjo). Their most recent single 'Outside Of Omaha' went to number one on the Bluegrass Today Grassicana chart. They have 6 studios albums available at all musical outlets.
The Copper Children:
The Copper Children are a unique blend of styles and influences that span from the choral sounds of American gospel music to the psychedelic acid jam fueled sounds of the 60s. Live they take you into your heart space, conjuring the spirit of unity, freedom, silliness, and love, with harmonies and rhythms that remind us of our shared humanity. The Copper Children have shared the stage with notable artists such as Jerry Garcia Band, The Flobots, Devotchka, Mike Love, Everyone Orchestra, Elephant Revival, Dustbowl Revival, Handmade Moments, and many more. Over the years the band has performed for audiences at Summer Camp, Northwest String Summit, Arise Music Festival, and on national tours of the U.S. Like a roller coaster, their "Psychedelic Gospel" experience leaves audiences feeling transported to the rail-yards of freedom.