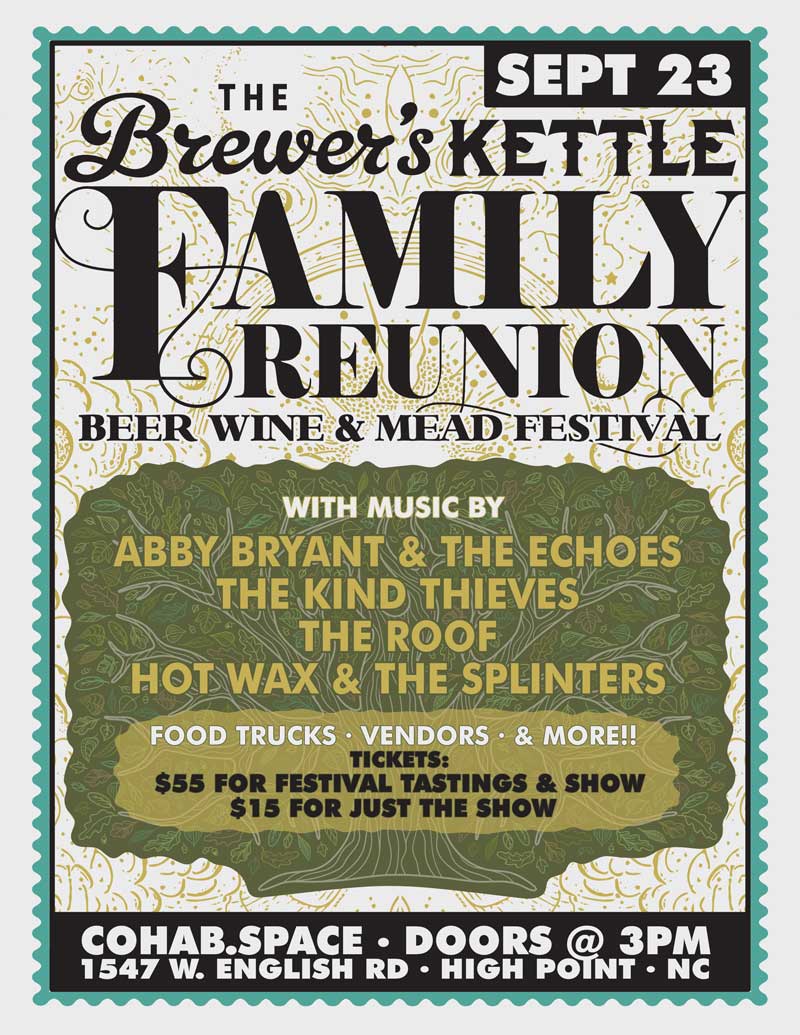 DOORS 3PM  Music starts 3.30 PM
Beer, Wine, Mead, Live Music, & Foodies Save the Date! We are putting together a Festival just for you!
With Music by Abby Brynt and the Echoes with the Kind Thieves, The Roof, Hot Wax and the Splinters
Join us for our first ever Brewer's Kettle Family Reunion Beer, Wine, & Mead Tasting Festival!
COHAB.SPACE located in High Point, is the perfect spot for all the locations to come together and throw one of the best parties in the Triad!
We can't wait to share this day with all of you!
Cheers 

*High Point
*Kernersville
*Wilmington
*Clemmons
*Lexington